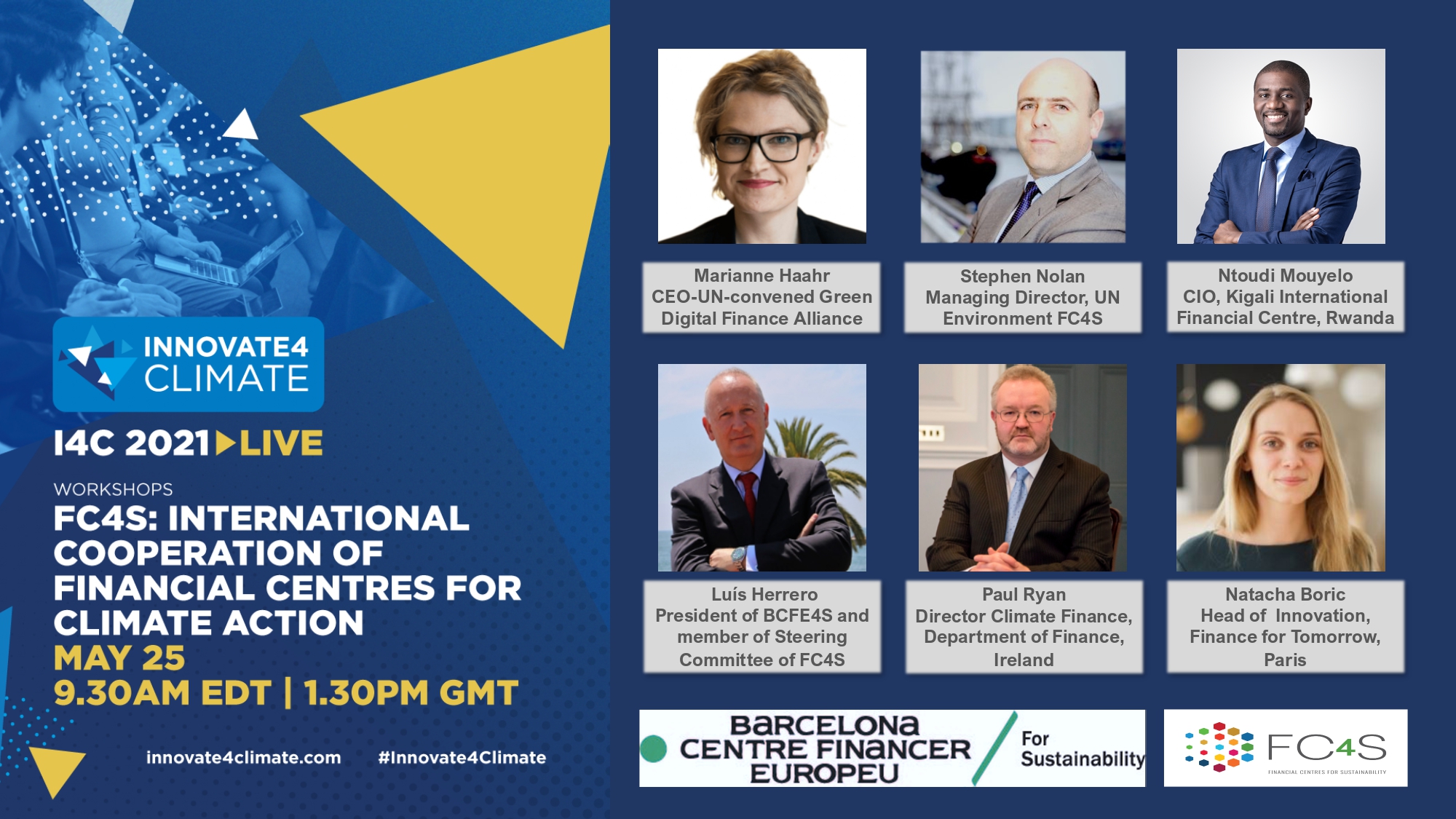 I4C – FC4S: International Cooperation of Financial Centres for Climate Action
Lloc: Webinar. Organitza: Innovate 4 Climate (I4C). Hora: 9:30am (EDT) | 1:30pm (GMT) | 15:30 (CET).
Speakers: Luís Javier Herrero, President of BCFE4S and member of Steering Committee of FC4S; Marianne Haahr, CEO-UN-convened Green Digital Finance Aliance; Ntoudi Mouyelo, Kigali International Financial Centre, Rwanda; Paul Ryan, Director Climate Finance, Department of Finance, Ireland; Natacha Boric, Head of Contents & Publications at Finance for Tomorrow, Paris; Josep Soler, CEO-IEF (Financial Studies Institute) and Member of BCFE4S.