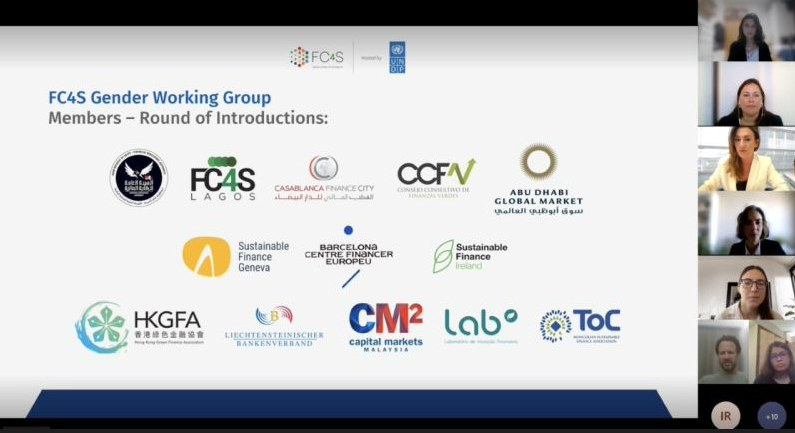 First Meeting Gender Working Group
Financial Centres for Sustainability (FC4S) recognizes the importance of addressing gender disparity and enhancing the role of women in the journey to a net zero future and is proud to start working with its members in a dedicated Gender Working Group (GWG) to achieve a winder impact on this agenda.
This working group is chaired by Abu Dhabi Global Market (ADGM) Head of Sustainable Finance, Mercedes Vela Monserrate, and on 08.09.22 the first meeting was held in which the scenario was prepared and a quick vision of the plan was made. Mónica Casado Vazquez, Project Manager of the Barcelona Centre Financer Europeu (BCFE), takes part representing BCFE.